San Diego ADA and Workers' Compensation Claims Lawyer
California Disability Discrimination Litigation Attorney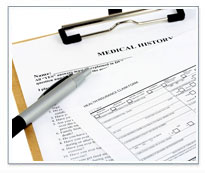 Are you an employee trying to return to work after a workplace injury? Are you finding that your employer refuses to accommodate the temporary or permanent disability you have as a result of the workplace injury?
The Americans With Disabilities Act (ADA) requires employers to give reasonable accommodations to employees with disabilities. The ADA and the workers' compensation system are not mutually exclusive. Just because you received your disability in a workplace accident and have received workers' compensation does not mean your employer is excused from creating a reasonable accommodation so you can perform your job.
Experienced ADA and Workers' Compensation Claims Attorneys
Caietti Law Group, APC, is an employment law firm with offices in San Diego and Temecula. The firm represents employees and employers with a special emphasis on representing employees in ADA cases. If you have questions about your rights under the ADA after returning to work after a workers' compensation claim, consult with one of our experienced lawyers. To make an appointment, call (858) 623-5644 or contact us online.
ADA Violations Related to Workers' Compensation
In our decades of legal practice, we have seen employers take a wide range of actions that violate the ADA, without knowing they are acting against the law. Examples include:
Refusing to return a worker to work until he or she gets a full-duty release from the workers' compensation doctor — in other words, refusing to negotiate a reasonable accommodation as required by the ADA
Terminating a disabled worker who was in the workers' compensation system instead of putting a reasonable accommodation in place
Making a reasonable accommodation for a worker injured off the job but refusing to accommodate another employee who suffered the same injury on the job
Get Skillful Representation and Honest Advice From a San Diego Disability Discrimination Attorney
If you have been in the workers' compensation system and are having trouble returning to work because your employer is refusing to negotiate a reasonable accommodation, contact Caietti Law Group, APC, in San Diego and Temecula for advice and advocacy aimed at protecting your employment rights.