Business Law and California Trade Secret
Litigation Attorney
Protecting Business Information and Assets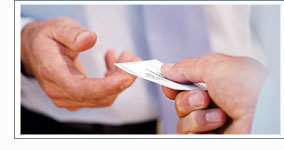 For a service-oriented and knowledge-based business, protecting confidential proprietary and trade secret information and know-how can be critical to the company's long-term survival. Caietti Law Group, APC advises businesses in ways to protect their trade secrets, customer lists, intellectual property, and other critical business documents and information.
Caietti Law Group, APC, advises clients regarding a number of different issues including, but not limited to:
Develop and implement trade secret and business information policies and programs
Work with clients to identify vulnerable trade secret and business information
Develop employee confidentiality agreements separate and apart from employee contracts
Advise clients in ways of preventing competitors from hiring away key sales and management personnel
Advise on trade secret-related employee terminations
Advise on trade secret-related litigation
Pursue and defend trade secret and business information misappropriation and theft litigation
Pursue and defend copyright and trademark litigation
Provide advice and representation in many other business information matters
San Diego Business Law Attorney
First and foremost, the firm's counsel is designed to prevent loss and preserve the intellectual property and assets of its clients. When trade secret misappropriation and theft does occur, or allegations of such misappropriation and theft are made, Caietti Law Group, takes the necessary steps to protects its clients' rights and interests through the pursuit and defense of trade secret and intellectual property litigation.
A business builds its customer list or trade secrets over many years and through intense effort. If a business manager is not careful, these assets can walk out the door has wholly east to part for competitors or to start their own enterprise. With the help of Caietti Law Group, APC, you can protect and preserve these critical assets.
For an initial consultation, call us at 858.623.5644 or contact us online.