Disability Discrimination Lawyer in San Diego
Age, Race, and Sex Employment Law Attorney in California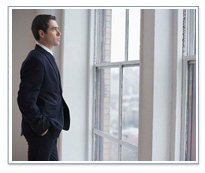 At Caietti Law Group, APC, the firm represents both employees and employers in employment discrimination claims and litigation whether filed in federal or state court or with the federal or state governmental agency such as the Federal United States Equal Employment Opportunity Commission or the California Department of Fair Employment and Housing. When allegations of discrimination based on sex, race, disability or other protected status arise, the firm's goal is to work with employers and employees to rectify the situation in a civilized, professional manner.
If you are involved in a dispute involving race, sex or race discrimination, or discrimination based on religion or disability, call Caietti Law Group, APC in San Diego and Riverside. Our over 25 years of experience allows Caietti Law Group, APC to advise and help you work out an arrangement with your employer so you can either return to work or pursue appropriate legal remedies. If you are an employer, we can provide services ranging from investigating discrimination claims to negotiating resolutions with specific employees or the applicable governmental agencies.
Caietti Law Group, APC accepts disability discrimination referrals from San Diego and Riverside-area attorneys who handle workers' compensation claims. If issues relating to disability discrimination arise within the workers' compensation setting, contact Caietti Law Group, APC, for an initial consultation by calling 858.623.5644 or by contacting us online.
Illegal Workplace Discrimination
It is against both California and federal law to discriminate against employees due to race, color, religion, sex, disability, age or a number of other factors.
An action perceived as discrimination may turn out to be an honest mistake that can be resolved via negotiation between the employer and the employee. In other instances, an employer takes action that is clearly discriminatory, and the employee deserves justice. Justice may take the form of compensation for lost wages or lost promotional opportunities. In some cases, the resolution may include a return to work.
Some of the common forms that workplace discrimination may take include wrongful discipline, wrongful termination, harassment based on race, sex or other protected status, refusal to promote, and refusal to hire.
Caietti Law Group, APC, handles all types of workplace discrimination cases. We have a special focus on disability discrimination cases including those involving a failure to reasonably accommodate a disabled employee or failure to engage in the interactive process of negotiating a possible available reasonable accommodation.
To schedule an initial consultation with Caietti Law Group, APC, contact our us today by either calling 858.623.5644 or contacting us online.